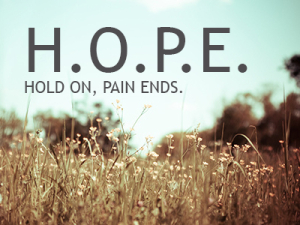 My Services:
• Anxiety or Fears
• Depression
• Psychosis
• ODD
• ADHD
• ADD
• Stress Management
• Guilt/Shame
• Anger
• Self-Esteem
• Trauma/Abuse
• Grief/Loss
• Life Transitions
• Relationship Issues
• Boundaries
• Personal Development
• Parenting
• Child or Adolescent
• Self-harming
• Peer Relationships
• Emotional Disturbance
Key Benefits to Counselling
Individual Counselling can help you to:
Increase your confidence
Become more aware of yourself
Feel more in control of your life
Gain a deeper sense of fulfilment in your work and personal life
Become more able to explore options and choices that are available to you
Improve your relationships
Talk through your concerns and express your feelings in a safe supportive environment
Identify your needs and explore healthy solutions for how you can have those needs met
Couple's Counselling Benefits:
Learn new insights of relationship
Resolve past and present hurts
Discover effective ways to communicate openly
Enhance your ability as a couple to make decisions and solve problems
Learn to constructively express your feelings and ideas to others
Develop a new understanding
Develop distress tolerance skills
Learn healthy way of relating to one another
In Group Counselling you can:
Learn more about how you are perceived by others
Experience a sense of acceptance and belonging
Discover that you are not alone in the difficulties you are experiencing
Hear ideas from others which enhance your ability to make decisions and solve problems
Benefit from the experience of being helpful to others
Learn to constructively express your feelings and ideas to others
Gain encouragement by observing the successes of others
Groups Available:
Women's Power Building Group (12 sessions)
NOTE: Groups can be in Punjabi or English. Groups will be held during weekends (exact time will be determined with group members to best accommodate). Payment for groups will be taken day of enrolment. To register please call Pardeep at 778.552.6509.
Hourly Fee $130; fees can be reduced upon sliding scale.
Payment methods include: cheque, debit card, credit cards (visa, mastercard, American express), cash or e-transfers.
Group rate $50 per session
Rate for Couple's or Family Counselling $135 per session
Associate counsellors fees may vary.
*Reduced fee services are available for those who are eligible. Please ask your counsellor for more details.